Understand, heal, transform.
It's time to have more good days.
Ariela Alpert, LCSW is a licensed clinical social worker helping children, adolescents and adults 
struggling with anxiety and depression, grief, trauma and interpersonal difficulties

.
Ariela's approach
Ariela and Allegro work together to provide a safe, open and nurturing space in the Montrose District of Houston, Texas. Allegro was found roaming the streets when he was 6 months old. Since that time, he has endeared himself to hundreds of clients over the years and assists Ariela in creating a nonjudgmental environment with lots of unconditional love.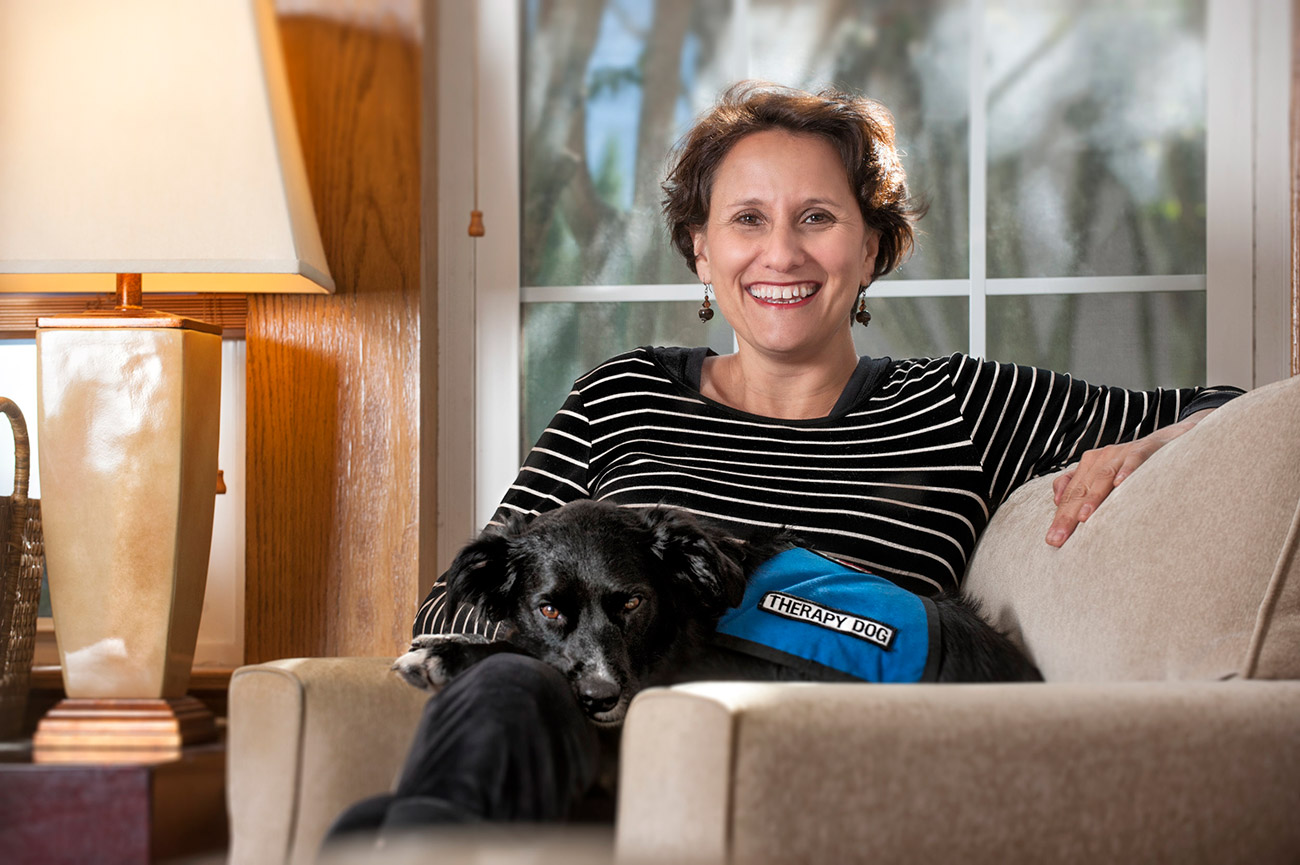 What My Clients are Saying:
I have a higher level of peace and understanding
Prior to Brainspotting I led with anger and confrontation. Since adding Brainspotting to my treatment plan I have a higher level of peace and understanding. I am better able to view, navigate, and heal from my grief and trauma.
Brainspotting Client
accepting new clients for
child, adolescent and adult psychotherapy and group therapy
Fluent in Spanish & English

100%

100%

confidentiality

100%

100%

Arts-centric

100%

100%

Animal assisted therapist

100%

100%

LGBTQIA+ Friendly

100%

100%
Let's start the conversation
My goal is to help people who are hurting and want to live a better life. I understand that the initial conversation can be tough and anxiety provoking. We will work together to increase. your self-awareness, find solutions to your presenting problems and decrease symptoms that originally prompted you to begin treatment.